Who we are...
We are a foster-based non-profit rescue. Our goal is to ensure that all at risk dogs are given a fighting chance at life in a good home.
Dogs are often surrendered or abandoned and find themselves in shelters that simply do not have the space or the resources to care for them. Many shelters deem dogs a loss due to their ailments, and that is where we step in. We do our best to raise awareness and money and rely on donations from caring fosters, strangers and sponsors to help rehabilitate our rescues.
Disasters leave many dogs abandoned or lost, so our recent efforts have been focused on helping animals along the Texas coast post Hurricane Harvey.
But this work cannot not be done alone. It truly takes a village to save these animals. You can help! Become a donor, a sponsor, a foster, or even better, become an adopter and help a dog in need.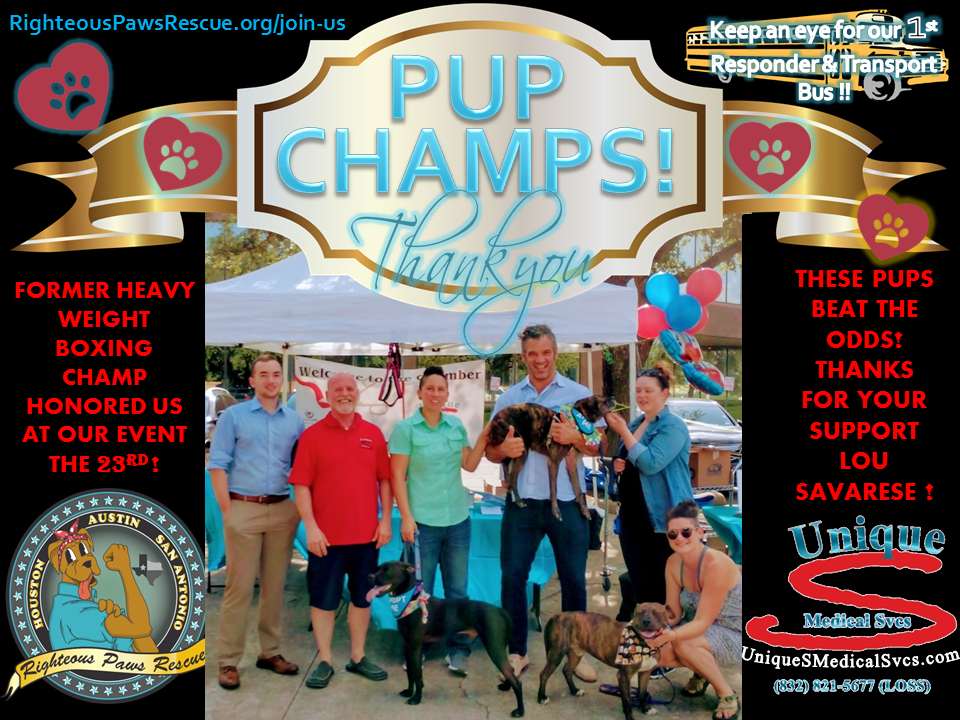 Righteous Paws rescue Fundraiser event